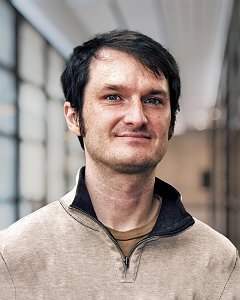 Registered user since Thu 27 Jul 2023
Bio:
Dr. Scott Carter is a staff research scientist on the Harmonious Communities team within the Human-Centered AI (HCAI) division at Toyota Research Institute (TRI). Dr. Carter's focus is human-computer interaction, specifically building and evaluating AI-assisted decision-making systems.
Prior to TRI, Dr. Carter worked in industrial research for over a decade at FX Palo Alto Laboratory, Inc., building and evaluating mobile and multimedia systems to support remote and collocated workers. He is the administrative editor of the Human-Computer Interaction (HCI) Journal.
Dr. Carter holds a Ph.D. in CS (with an HCI focus) from UC Berkeley.
Contact: contact2023@iss.acm.org
Affiliation:
Toyota Research Institute
Contributions